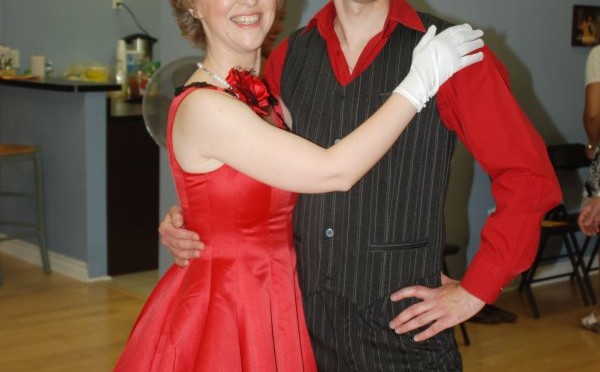 Learning to dance was my childhood dream that finally became real when I started my private lessons with Egor five years ago. He had a very systematic yet fun approach and taught me the fundamentals of all ballroom and Latin dances. Very patient and dedicated, he was always encouraging me to perform in front of fellow students, teachers and guests.
Already in my second year I took part in a real dance showcase and later that year we started working on a show dance. Egor is particularly skillful in choreographing numbers of completely different styles that are technically sharp, very musical and eye-catching and very memorable as artistic creations. In four years we had four show numbers done, all very different in style and character, and received high scores and Top Performer Award for all of them, including People's Choice Award. It was a pleasure to work on these numbers together from the moment of choosing the music, creating a concept, developing the choreography and finally presenting in front of the audience and a judge.
Thanks to Egor, I understand and appreciate the beauty of ballroom dancing even more. I became more expressive and relaxed in the public and happy to share the joy of dancing with everybody.
Thank you, my dear teacher, for these five wonderful years and I look forward to even more beautiful dancing with you!
Tatiana S.