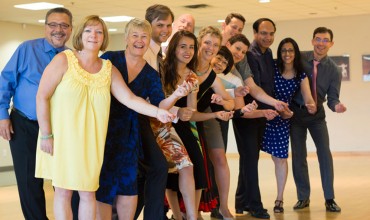 Are you facing an upcoming special event but don't know the first thing about dancing? Are you tired of standing along the wall at all the hot clubs because you don't know how to salsa? Or are you just looking for a fun way to spend a night out with friends? No matter what your reason for wanting to dance, here at Dance with Me Toronto, we cater to ballroom group dance classes of all kinds. From ballroom dancing and Latin dancing Toronto to merengue and Argentine tango, you can count on our expert instructors to give you the skills you need to become a great dancer.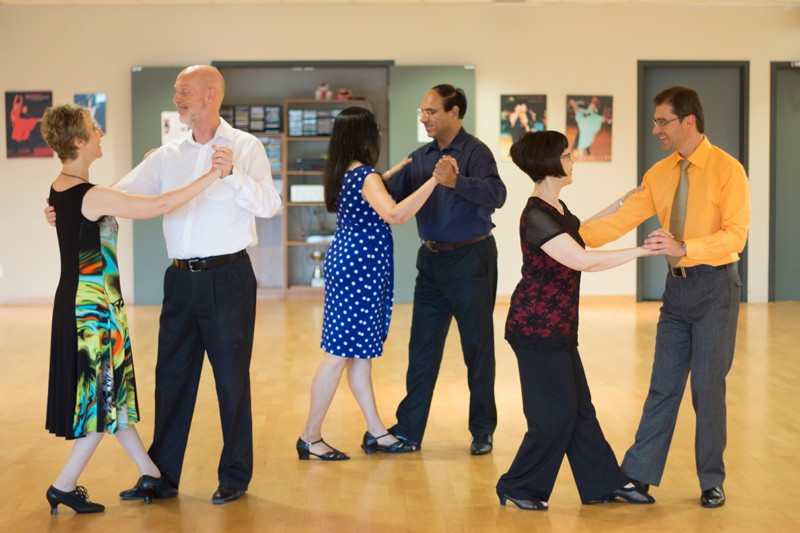 We think everyone has the potential to be a dancer with the proper instruction and confidence. That's what you'll get at Dance with Me Toronto, owned and operated by Egor Belashov, a Canadian National Professional Ballroom Champion. We offer semi-private lessons that work amazingly well for a small group of friends or family. You can still customize your program and schedule and get an excellent deal on your lessons at the same time. Group dance classes are available at Dance with me Toronto as well. We'll be happy to help you, no matter what level you're at, from beginner to advanced, in both social and competitive ballroom dancing.
Our specialty is adult lessons, so if you're between the ages of 18 and 88 years old, you are welcome to explore the world of dance with us! If you think your age has anything to do with your ability to dance, you're wrong…we believe it's never too early or late to fall in love with dance. Our semi-private lesson (small-group) format is three to six people per one instructor. You will see our prices are affordable at $15 to $25 per person per lesson. The cost is based on the number of people in your party. Group classes are six people plus, and they are as low as $15 per person per class.
Check our current Group Dance Class Schedule. Note: All our Group Classes are taking place at 149 Denison St, Markham.
Free Trial. Because we want you to be sure you love the dance class you're taking, we offer a free trial lesson with a professional instructor before you sign up for our programs. This way, you can see if Ballroom and Latin dancing Toronto is a good fit for you. You are free to try out a variety of dances to settle on the best ones for you. Our hours are flexible and extended by appointment only, between 9 a.m. and 9 p.m.
Give us a call today to schedule your first ballroom dancing class!